Buffy the Vampire Slayer Adult Coloring Book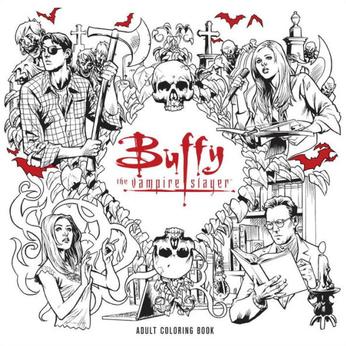 Bring to life these ready-to-color pages filled with your favorite Big Bads and monsters in your own way in this follow-up to the Buffy the Vampire Slayer Adult Coloring Book. Forty-five original black and white illustrations give you the Chosen One and all the Scoobies, and a rogues gallery of the very worst and most interesting vampires, demons, witches, and more, interspersed with elements of magic, a little humor, and the heart of Buffy the Vampire Slayer.

Demons, horror, and fantasy fill this volume of original illustrations based on Joss Whedon's cult-classic television series. Focused on their greatest foes, inside you'll find heroes Buffy, Willow, Xander, and Giles, fighting to save the world from foes like The Master, Angelus, Spike, Drusilla, and other supernatural beasts and beings.

Buffy and the gang return in an all-new adult coloring book.

Features all-new art with an emphasis on creatures and bad guys.

All artwork is original and created explicitly for this official adult coloring book.
96 pages. 10" x .4" x 10"