BUFFY/ANGEL DELUXE HOLIDAY GIFT BOX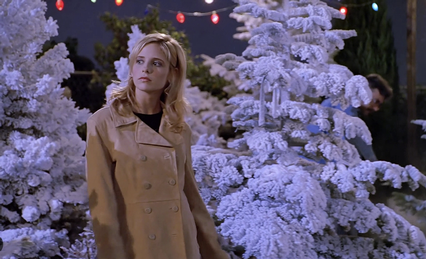 Our newest Buffy the Vampire Slayer/Angel Holiday Gift Box is packed with tons of Sunnydale goodness, including three enamel pins, three (!) figures (all exclusives, two from the Moore Action Collectibles era), a cast member signed 8x10, art print, T-shirt, SHS baseball cap and much more! Nearly $250 worth of Buffy and Angel goodness!
Give the gift of Buffy to yourself or get it for the Sunnydale fan in your life!
BONUS: Each box will be packed with a fun special Buffy or Angel gift from our collection (Pez Witch? Art Print? Rare Promo?)
NOTE: Our Holiday Gift Boxes are mystery boxes and contain new. unused tems. There are no returns or exchanges of the boxes or items inside them unless an item is damaged. Some items may have been in previous CineQuest mystery boxes. Also, each box, while containing the same overall retail value, may have different items in it.