BUFFY ANNIVERSARY CELEBRATION BOX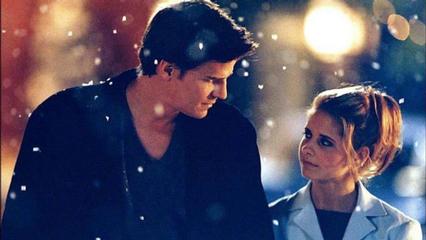 The ultimate Buffy/Angel Anniversary Celebration Box – and the ultimate gift for the Buffy/Angel fan in your life. This box is jam-packed with more than $300 worth of Sunnydale souvenirs and collectibles including five (5!) genuine – and different- in-person cast autographs (2 8x10s, 2 limited-edition trading cards and 1 signed action figure), a genuine Inkworks pieceworks card featuring a swatch of clothing worn on-screen, a ToyFare exclusive boxed figure, an Inkworks 3-ring trading card binder, a prototype figure, a licensed Christmas ornament, hardcover book, and much more.
Our CQ Celebration boxes are designed to give fans a great package of past and new items from their favorite shows and movies. Each box is limited to less than 25 and will make a great gift for you or the fan in your life.