CQ CELEBRATION BOX: ORPHAN BLACK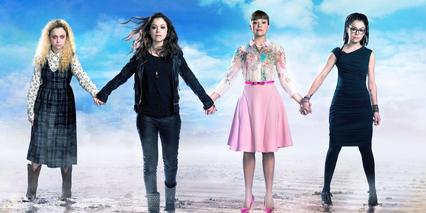 We're celebrating the stunning work of Tatiana Maslany who brought new meaning to the word multi-talented. As Sarah, Helena, Alison, Cosima, Rachel, Tony, and many more members of the Clone Club, Maslany gave us an unprecented display of acting in the amazing BBC America series, Orphan Black.
This CQ Celebration box includes more than $60 worth of Clone Club collectibles, including a sterling silver charm bracelet, a complete Orphan Black comic mini series, nail wraps and more.
Our CQ Celebration boxes are designed to give fans a great package of past and new items from their favorite shows and movies. Each box is limited to less than 25 pieces and will make a great gift for you or the fan in your life.