CQ CELEBRATION BOX: WALKING DEAD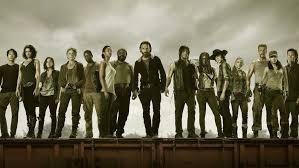 Lumber away with nearly $75 worth of TWD merchandise with this special gift box that will bring a smile to any fan of the Dixon boys. Includes a past exclusive Funko Pop! vinyl figure, a second Funko item, a mini plush, stickers, magnets and much, much more! You'll liven up things for The Walking Dead fan in your life with this gift box!
Our CQ Celebration boxes are designed to give fans a great package of past and new items from their favorite shows and movies. Each box is limited to less than 25 and will make a great gift for you or the fan in your life.