SDCC 2019: CHARMED: BOX OF SHADOWS SAMPLE PACK (NON-ATTENDEE)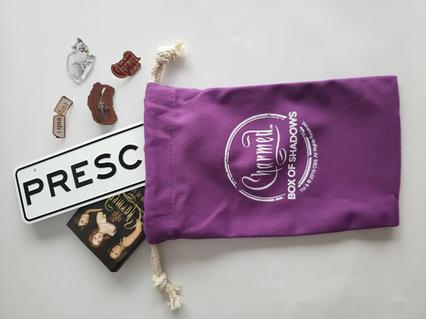 Celebrate the Charmed Ones with this special sampler pack from the Charmed: Box of Shadows, quarterly subscription box from CBS Consumer Products, FanMail and CineQuest.com!
This exclusive Charmed: Box of Shadows Sampler Pack features three enamel Charmed pins, a mini replica street sign (where Halliwell Manor resides), a Kit the cat acrylic standee and the hardcover Book of Love Spells.
ATTENDEES: If you are attending San Diego Comic Con 2019, you can preorder for pickup at our Booth #4539 through this link.
NOTE: This order will be shipped to you after San Diego Comic-Con (July 18-21) Due to the limited nature of this exclusive, your credit card will be charged immediately to reserve the item. No coupon or discount codes or Club CQ discounts can be used for this item.