SDCC 2019: CHARMED HALLIWELL MANOR MINIATURES SET (NON-ATTENDEE ONLY)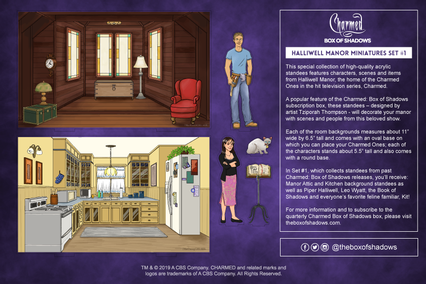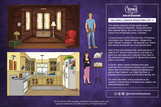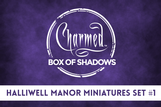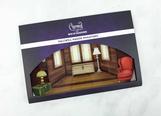 This special exclusive collection of acrylic standees features characters, scenes and items from the hit CBS television series, Charmed. A popular feature of the officially licensed Charmed: Box of Shadows subscription box, this Halliwell Manor Miniatures Set includes the attic and kitchen backgrounds well as Piper Halliwell, Leo Wyatt, the Book of Shadows and everyone's favorite feline familiar, Kit! Each room background measures 11" wide by 6.5" tall and comes with an oval base on which you can place your Charmed Ones; the others stand 5.5" tall and come with a round base.
ATTENDEES: If you are attending San Diego Comic Con 2019, you can preorder for pickup at our Booth #4539 through this link.
NOTE: This order will be shipped to you after San Diego Comic-Con (July 18-21) Due to the limited nature of this exclusive, your credit card will be charged immediately to reserve the tem. No coupon or discount codes or Club CQ discounts can be used for this item.