DOCTOR WHO HOLIDAY GIFT BOX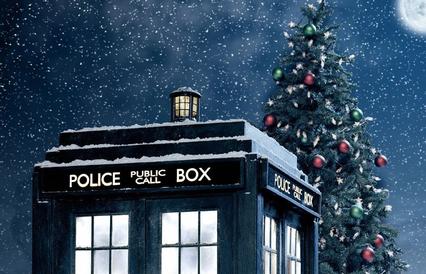 Celebrate the holidays and Doctor Who's 60th anniversay with our Doctor Who Holiday Gift Box, which contains more than $120 of licensed Doctor Who merch, including a T-shirt, figure (a Doctor or a Companion), book, magazines, comic book, journal and much more.
Give the gift of The Doctor to yourself or put it under the tree this holiday season for the Whovian in your life!
Limited to 6 boxes so order now!
NOTE: CineQuest Holiday Gift Boxes are mystery boxes and contain new, unused items. While the retail value of each box is the same, items may vary from box to box. There are no returns or exchanges of the boxes or items inside them unless an item is damaged.