THE CW CELEBRATION GIFT BOX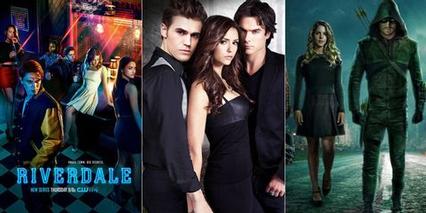 With the sale of The CW network (and the cancellation of so many shows!), we're looking back at the glory days of the network that brought us so much joy over the years.
We are unabashed fans of shows on The CW (and UPN before that) and have always wanted to celebrate the network with a fun mystery gift box. This box contains nearly $250 of CW goodness, including four books, magazines, SDCC swag, stickers, bumper stickers, pint glass, comic books, trading cards, rare promotional items, household goods and more!
Give the gift of The CW to yourself or put it under the tree this holiday season for the fan in your life!
Limited to 20 boxes so order now to celebrate The CW with us!
NOTE: CineQuest Holiday Gift Boxes are mystery boxes and contain new, unused items. While the retail value of each box is the same, items may vary from box to box. There are no returns or exchanges of the boxes or items inside them unless an item is damaged.