SDCC 2021: SUPERNATURAL CELEBRATION BOX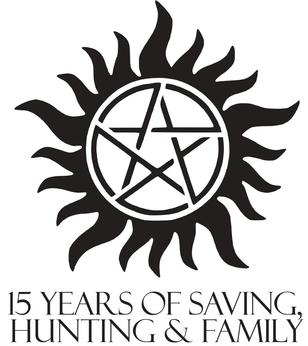 With no in-person San Diego Comic Con, we're reflecting on conventions past and on the important role Supernatural has played in our company and our SDCC booth for the past 15 years!
We were among the first licensees for Supernatural with Warner Brothers Consumer Products and it was all pretty much by accident! Our first license ever was for the great detective show Veronica Mars and virtually the same day our first Veronica Mars and Logan Echolls minibusts hit the stores, the show was cancelled! (Of course, years later it would return as a Kickstarter-funded film and then as a series!).
Warner Brothers was kind enough to let us switch over our license to Supernatural and we were off and running! In addition to producing a series of Supernatural minibusts (Dean Winchester, John Winchester, The Scarecrow, Lenore and Vampire Lenore (our love for Amber Benson and Buffy drove those two), we became the only Supernatural store at San Diego Comic Con each year, producing annual exclusives (our Supernatural "Road Trip to San Diego" shirts were popular each year), including T-shirts (our Supernatural "Road Trip to San Diego" shirts were popular each year), enamel pins, die-cast Impalas (large and small), magazines and more.
So we're celebrating Supernatural for SDCC@Home this year, with an amazing mystery box filled to the brim with Winchester goodness, including five of our past SDCC exclusives, a poster, stickers, pins and much more! Nearly $200 worth of Supernatural merch, including exclusive glassware and a tote bag.
Limited to 50 boxes so order now to celebrate with us!