SUPERNATURAL FINALE: SAM & DEAN LIFESIZE STANDEE SETS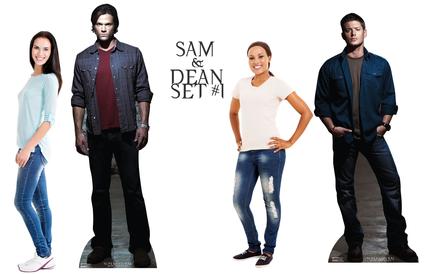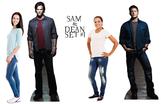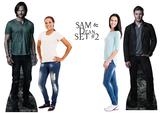 We're offering two different sets of life-sized of Sam Winchester (25" wide x 76" tall) and Dean Winchester (30" wide x 73" tall) to stand by as you watch the Road Come to an End after 15 years! Have the boys there for comfort or to take photos with your guests at your Supernatural Finale Watch Party on Nov. 19.
There are two different sets of Sam/Dean standees, which we offer separately, and we've paired the Deans and the Sams together, depending on who you want around on party night.
Shipping is included in the $79.99 price; standees ship separately from other items in your cart. Be sure to choose which set or sets you want to receive using the drop down menus.