DC COMICS COVER GIRLS POISON IVY STATUE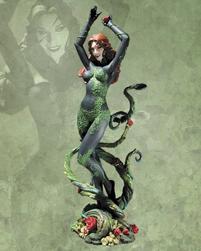 SCULPTED BY SAM GREENWELL HAS GREEN GONE GOOD? Straight from the pages of DC Comics-The New 52, Poison Ivy joins ranks with covert-ops team, Birds of Prey! It appears to be a brand new day for Pamela Isley, but has this sinister seductress really turned over a new?leaf? Order this earthy DC Cover Girl today! Statue measures approximately 10.125' inches tall

NOTE: This is a preorder for a product that is scheduled to ship 12/19/2012 (subject to change without notice by the manufacturer). Your credit card will be charged when the item is about to ship to you.