BST AXN BUFFY THE VAMPIRE SLAYER ANGEL 5" AF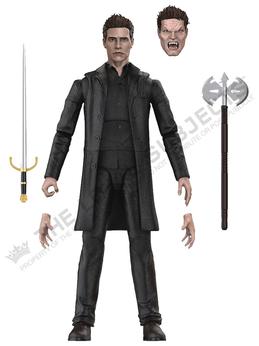 From The Loyal Subjects. The BST AXN 1/15 scale Action Figures from TLS are hyper-poseable with up to 31 points of articulation using a modern armature system which brings the figures closer to life! With killer paint details, super character likeness, interchangeable hands, multiple accessories, and great sculpt details, these BST AXN figures all come at a super affordable price. Packaged in a clear window box.
And don't forget to preorder the matching Buffy figure here.
NOTE: This is a preorder for an item that will ship in early June (distributor updated shipping estimate on 4/21). Your credit card will be charged when we receive figures in our warehouse.