AFA GRADED 85 HELL'S BELLS ANYA EXCLUSIVE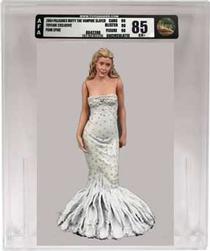 CineQuest.com and Action Figure Authority have teamed up to offer AFA Graded Exclusive Hell's Bells Anya figures. These figures are the rare "uncirculated" figures (direct from unopened cases from the manufacturer) that are professionally graded for condition of the figure, the card and the blister.

Once a figure is AFA graded, it is carefully placed inside a durable acrylic, ompletely sealed from human contact, keeping the figure in the same condition as it was when it was graded. It will not be touched by human hands and the hard acrylic prevents it from sustaining any additional creases, bubble dings or other damage.