T1 Philadelphia Exclusive Unpainted Wesley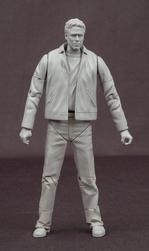 A special unpainted T1 Wesley figure is now available, limited to only 500 pieces. Each T1 Wesley includes Wesley?s weapons cabinet, glasses, axe, shotgun and Rhinehardt?s Compendium. T1 figures are the first off the production line!

This exclusive unpainted T1 Wesley figure was produced in a limited and numbered run of 500 pieces.