Buffy the Vampire Slayer, The Slayer Collection Vol 2, Fear Itself - Monsters & Villains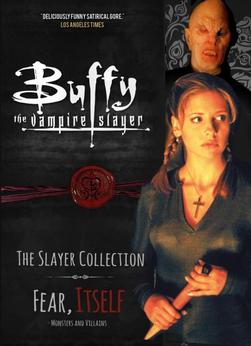 The second volume of The Buffy the Vampire Slayer Collection, featuring content previously published in the Buffy Official Magazine.
Each volume brings together a collection of the best of the official Buffy the Vampire Slayer Magazine content, celebrating the Slayer, her world and her legacy. Featuring cast and crew interviews, in-depth features and behind the scenes pictures and secrets, this is an essential read for Buffy fans old and new.
Paperback. 176 pages.