Buffy "Buffybot" Exclusive Figure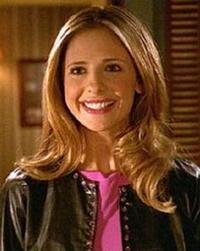 The Buffybot - Spike's electronic love machine - figured prominently in Seasons 5 and 6. While technically not Buffy herself, the Buffybot action figure is based on the 5th season episode ?Intervention,? in which Spike commissions a lifelike robot from Warren.

Standing 6" tall and based on digital scans, this latest release will feature 14-16 points of articulation, include several episode-specific accessories, and also feature detailed bases! slight yellowing of blister card.