Buffy: Memories Trading Card Set (Inkworks)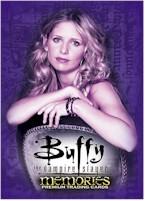 The most memorable Buffy moments ? in one unbelievable collection for the first time!

This beautiful 90-card set (previously announced as an 81-card base set!) depicts the scariest, the most passionate and the very sorrowful memories of Buffy the Vampire Slayer, spanning all seven seasons and including all your favorite characters!