ANGEL & FAITH #16 STEVE MORRIS COVER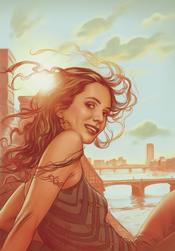 Angel's plan to resurrect Giles inches ever closer toward success. As he and Faith hack their way toward one more magical item to help in their venture, Angel reveals it is time to get the final part of Giles's soul. But their triumphant return to London holds more than one surprise: first, the revenge-seeking Nadira and the Slayers come calling . . .

NOTE: This is a preorder for a product that is scheduled to ship 11/28/2012 (subject to change without notice by the manufacturer). Your credit card will be charged when the item is about to ship to you.