ANGEL AFTER THE FALL CVR GALLERY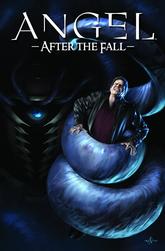 Alex Garner, David Messina, Tony Harris, Nick Runge, the Sharp Bros, Franco Urru, more (a) ? Alex Garner (c) The covers to Angel: After the Fall and Spike: After the Fall have featured art from some of the top names in comics, from Eisner-winner Tony Harris to series mainstay Franco Urru and many more. Now is your chance to see portraits of 32 logo-less reproductions of these covers featured in one ad-free issue!

NOTE: This is a preorder slated to ship in February 2009 (subject to change without notice by the printer). Your credit card will be charged when the item is about to ship to you.