SDCC 2013: EXCLUSIVE THE VAMPIRE DIAIRES/THE ORIGINALSTV GUIDE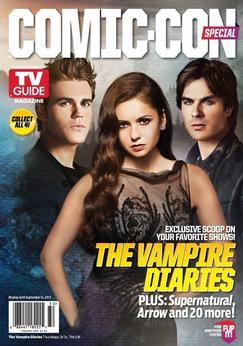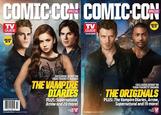 At 2013 San Diego Comic-Con, Warner Brothers released a "Vampire Diaries" exclusive TV Guide (the back of the magazine features cover for "The Originals," the new Vampire Diaries' spinoff.
NOTE: This is a preorder slated to ship Aug. 1 (subject to change without notice due to shipping delays). Your credit card will be charged when the item is about to ship to you.