SUPERNATURAL 2013 SDCC EXCLUSIVE COVER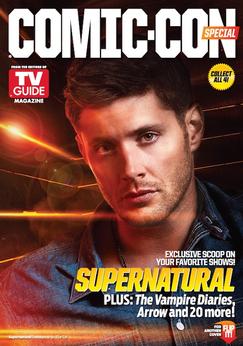 TV Guide and Warner Brothers just sent out the official announcement, and "Supernatural" is again being featured with it's own collectible cover of their special Comic Con issue of TV Guide promoting Warner Brothers shows. The "Supernatural" Edition features a bearded Sam Winchester on one side and a bearded Dean Winchester on the other.
This is a preorder that will ship in early August.