FRINGE TALES FROM THE FRINGE #4 (OF 6)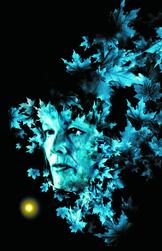 Written by ALEX KATSNELSON & MATTHEW PITTS and DANIELLE DISPALTRO Art by JULIUS GOPEZ and FIONA STAPLES Cover by DIEGO LATORRE

In the first tale, Nina Sharp must choose between her arm, her life...or something even more precious. In the second story, a beautiful young woman finds her youth drained away in a matter of minutes and is willing to do anything to get it back. Order two copies, get both regular covers.