FILMS OF QUENTIN TARANTINO CELEBRATION GIFT BOX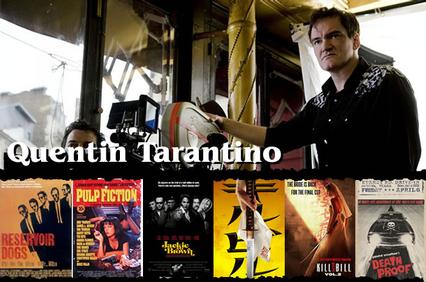 The movies, epic: Kill Bill Vols. 1 & 2, Inglorious Basterds, Django Unchained, Pulp Fiction, The Hateful Eight.
The characters, unforgettable: The Bride, Mia Wallace, Hans Landa, O-Ren Ishii, Stuntman Mike, Jackie Brown.
To celebrate one of the greatest Hollywood directors, we've assembled a collection of hard-to-find collectibles from the films of Quentin Tarantino. The ultimate gift for the Tarantion fan in your life, this gigantic mystery box - with a retail value of more than $300 - includes a replica die-cast wagon, a lunchbox with thermos, a wallet, lanyards, one 8" NECA figure, a set of mini figures, socks and much more!
Our CQ Holiday Gift Boxes are designed to give fans a great package of past and new items from their favorite shows and movies. This box is limited to 10 pieces and will make a great gift for you or the fan in your life.
NOTE: Our Holiday Gift Boxes are mystery boxes and contain new. unused tems. There are no returns or exchanges of the boxes or items inside them unless an item is damaged. Some items may have been in previous CineQuest Celebration Boxes. Also, each box, while containing the same overall retail value may have different items in it.