ORPHAN BLACK #5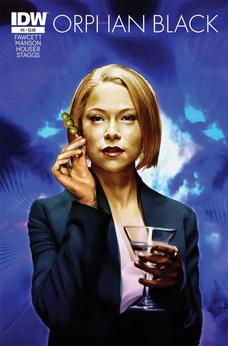 Rachel is ruthless corporate efficiency personified. She's a clone raised self-aware of her genetic identity, occupying an elite position with the Dyad group of companies.
• Orphan Black co-creators Graeme Manson and John Fawcett expand on the saga with all-new material exclusive to the comic books!
• Each issue will explore the life of a different clone, this issue—Rachel!
• Variant Cover by Corbyn Kern!
32 pages