SDCC 2022: CHARMED PIN CLUB COLLECTION W/BANNER (NON-ATTENDEE)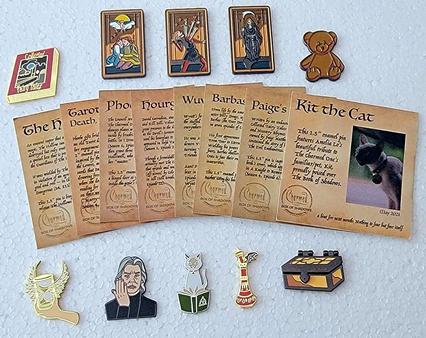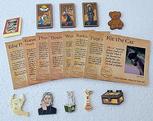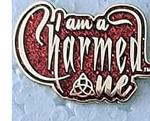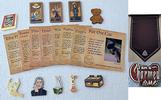 Holzheimer Distribution has put together the only complete collection of the fully licensed Charmed: Box of Shadows Pin Club pins – 10 in all – and is including a free 11"x17" triquetra-logo'd cloth pin banner to display your new collection. The enamel pins include a three-pin glow-in-the-dark Tarot Card set, Barbas the Fear Demon, Paige's Fairy Tale Book, the Hourglass of Tempus, Phoebe's Genie Bottle, the flip-top Hollows box, Kit the Cat and Wyatt's stuffed bear, Wuvey. Each collection also comes with an exclusive set of matching collector cards explaining the background of the character/item on each pin. The entire set is packed in an easy-to carry exclusive 2022 convention tote bag. This collection has a retail value of $150.

The first 10 non-attendees who order will receive a free bonus limited-edition red-crystal "I Am a Charmed One" enamel pin.
RETAIL VALUE: $150
NOTE: This is a limited preorder for non-attendees that will ship after San Diego Comic-Con (July 20- 24). Because this is a limited-edition item, your credit card will be charged when you place the order so that we can reserve your set. No other discounts or coupons may be applied to this purchase.