Marvel Legends Unbeatable Squirrel Girl Boxed Set with Vespa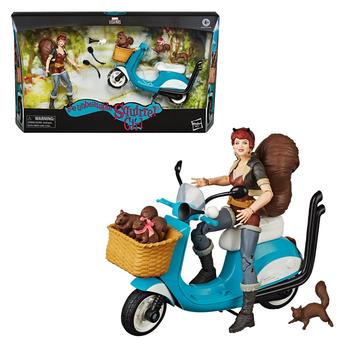 The strongest girl and squirrels in the universe!
6-inch scale Squirrel Girl figure with action accessories!
Includes premium articulation, accessories, and a rodent friend.
Recreate arcs from your favorite Marvel comics!
With Marvel Legends Series 6-inch scale figures and vehicles, kids and collectors alike can start an amazing collection of comic- and movie-based Marvel characters. With the Marvel Legends Series, heroes and villains aren't just super - they're legendary! Marvel Legends The Unbeatable Squirrel Girl 6-Inch Action Figure with Vespa Vehicle includes vehicle and accessories.