SMALLVILLE HOLIDAY GIFT BOX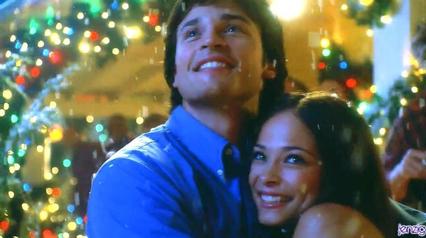 This is our first-ever (and given the dearth of Smallville merch, our last) Smallvile CineQuest Holiday Gift Box! Smallville was our family's show for its entire run - the four of us never missed watching an episode together! And Tom Welling is still our Superman!
This box contains more than $175 of Smallville goodness, including trading cards, comic book, an 8x10 photo, jersey and much more!
Give the gift of Smallville to yourself or buy it as a gift for the Clark Kent fan in your life!
Limited to only 10 boxes so order now!
NOTE: CineQuest Holiday Gift Boxes are mystery boxes and contain new, unused items. While the retail value of each box is the same, the items may vary from box to box. There are no returns or exchanges of the boxes or items inside them unless an item is damaged.