Stargate Atlantis Series 1 Dr. Elizabeth Weir Figure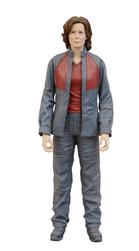 Part of the Stargate Atlantis Series 1 release, this Dr. Elizabeth Weir figure was created by Jean St Jean studios using the latest digital scan technology. Featuring multiple points of articulation, this 7" figure also includes series-specific accessories.

Plus, combine all six pieces included with the first and second series to create your own figure-sized Atlantis stargate! Contains piece #2 of 6!