BUFFY ADULT COLORING BOOK (DARK HORSE)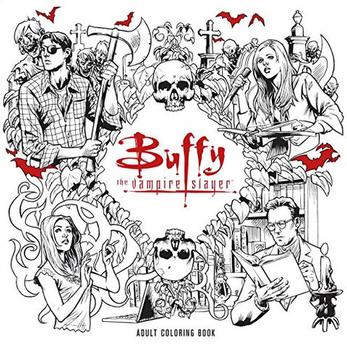 Enter the world of Buffy the Vampire Slayer, the chosen one who wields the skill to fight vampires, demons, and the forces of darkness. Created by the multi-talented Joss Whedon and beloved the world over, your favorite characters and moments from the Buffy television series are all represented in this engrossing adult coloring book. Containing forty-five intricately-detailed original illustrations ready for you can add your own colors to Buffy and the good guys as well as all the big bad guys!

All artwork is original and created explicitly for this official Buffy adult coloring book.