Welcome to CineQuest.com, your source for pop culture memorabilia and collectibles! We carry the most current product lines for all your favorite TV shows and movies. Check out the latest products below for great preorder deals or click through our categories to find your favorites! At CineQuest.com, you can buy what you love at great prices and with personalized customer service.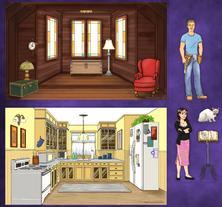 This exclusive variant of iZombie's Liv Moore has her in full-on zombie mode, with red eyes, veiny skin and a mad-on for some brains. This 7" figure includes interchangeable hands and accessories.
Many new Orphan Black items are coming out in the next few months including life-size standees and a Season One Trading Card release with autographs and costume cards!
One of the best new subscription boxes, FanMail, is put together by two 22-year-old friends who felt most mystery boxes just didn't have the shows they wanted to see. So they started their own! Click to subscribe today!
Featured Products
Recent Products
Check out our latest product releases. Pre-Orders are being taken now. Don't miss out.