Welcome to CineQuest.com, your source for pop culture memorabilia and collectibles! We carry the most current product lines for all your favorite TV shows and movies. Check out the latest products below for great preorder deals or click through our categories to find your favorites! At CineQuest.com, you can buy what you love at great prices and with personalized customer service.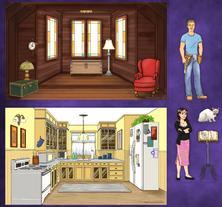 Exclusive Winchester Brothers in salt portrait tee! 
25.00
In cooperation with IDW and FanMail, CineQuest.com is proud to present an exclusive San Diego Comic Con Orphan Black #4!  With an exclusive cover by Alan Quah, and written by John Fawcett, this issue focuses on Alison Hendrix, a typical soccer mom with a typical husband and two adopted children. But she also happens to be a clone in pursuit of her origins.
Exclusive variant Metallicar with Sam's army man! 
19.99
Featured Products
Recent Products
Check out our latest product releases. Pre-Orders are being taken now. Don't miss out.