Welcome to CineQuest.com, your source for pop culture memorabilia and collectibles! We carry the most current product lines for all your favorite TV shows and movies. Check out the latest products below for great preorder deals or click through our categories to find your favorites! At CineQuest.com, you can buy what you love at great prices and with personalized customer service.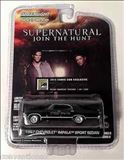 We're marking the coming 10th season of Supernatural with a great variant Metallicar from the Season 9 episode "Blade Runners".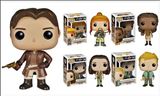 Funko has revealed a new line of Pop vinyl figures based on the characters from Joss Whedon's beloved cult classic television series and the Serenity movie.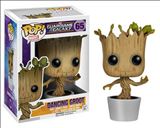 From Marvel's wildly popular Guardians of the Galaxy, we bring you Dancing Groot! We know you've all been waiting to get your hands on a Dancing Groot Pop!
Featured Products
Recent Products
Check out our latest product releases. Pre-Orders are being taken now. Don't miss out.