DEAN WINCHESTER 1/6-SCALE ARTICULATED FIGURE (QmX)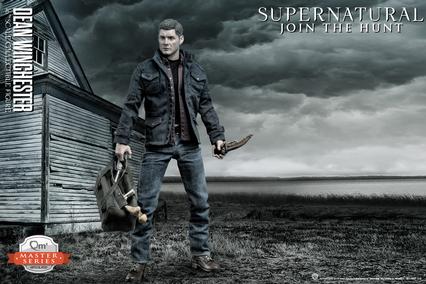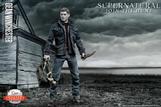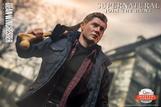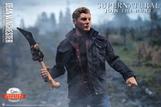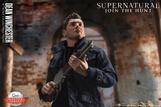 "I think Dad wants us to pick up where he left off. You know, saving people, hunting things. The family business." — Dean Winchester
In honor of Supernatural, the popular fantasy horror television series, QMx is thrilled to introduce the first 1:6 scale collectible figure from show, Dean Winchester.
In Supernatural, brothers Dean and Sam Winchester have taken on the mantle of their father to travel the backroads of America in their '67 Chevy Impala, battling monsters and saving countless innocents. As portrayed by Jensen Ackles and Jared Padalecki, the Winchesters have become beloved icons of pop culture.
Although he's the first born, Dean is immature, funny, irreverent and loves pie. Dean may put on a tough act, but he would do anything for his younger brother.
This figure captures the best of Dean and is loaded with accessories specific to the character and his many adventures.
The QMx Supernatural Dean Winchester 1:6 Scale Articulated Figure includes:
Accessories
Dean has all the tools a hunter could want. He comes equipped with:
This fine collectible figure brings Dean Winchester to life and is the first in the line of 1:6 scale Supernaturalfigures coming from Quantum Mechanix Inc.